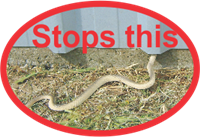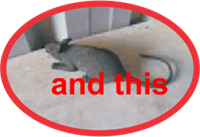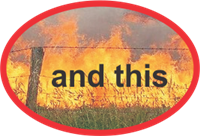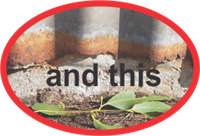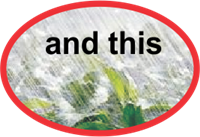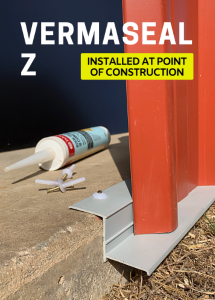 VERMASEAL Z PVC & STEEL
Ember, vermin, weather and corrosion barrier
Installed at point of construction only.
Steel version meets BAL.
Isolates wall sheeting from contact with the concrete slab. Sheet warranty may be voided without such a barrier.

Vermaseal Z PVC is a UV protected, impact-resistant, flame retardant and self-extinguishing PVC flashing that will not rot or rust.

Fits all profile wall sheeting to any garage or shed on a concrete slab, with no variation to standard engineering or layout.

Can be attached to slab with Nylon anchors or glued (not included).

Comes in 2.4m lengths.
ORDER CODES:

VERMASEAL Z PVC

VERMASEAL Z STEEL (GREY OR Z/A)

21 x 2.4m lengths to a 50.4m pack
Vermaseal Z news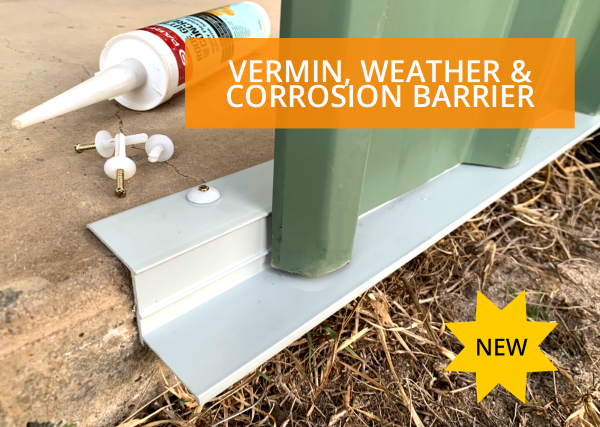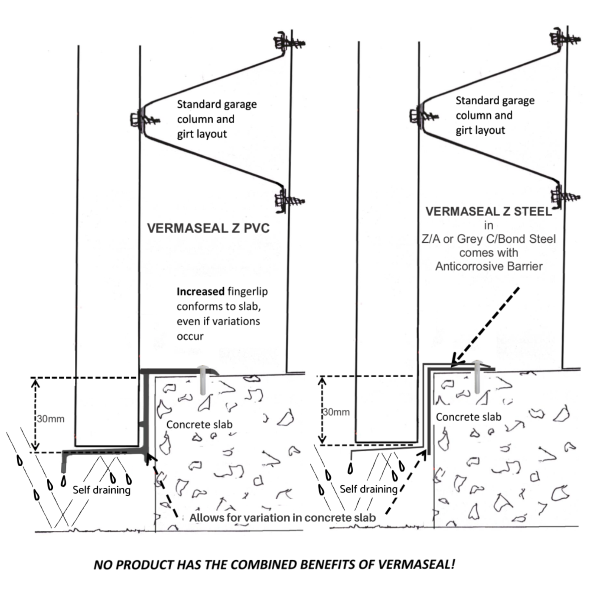 All CAMPBELL products carry IP protection in the form of Patent and/or Registered Design and/or Trade Mark.