Barge B.A.L Flashing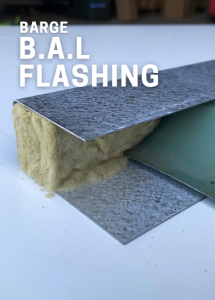 Barge B.A.L is a 0.55 metal channel flashing with a captured 350°C high-temperature rockwool fire resistance insert so that when the profiled wall sheet is compressed into it, on the end gable, under the barge cap it gives it an effective seal and meets the BA.L requirement.

Downloadable PDF available.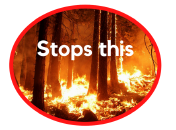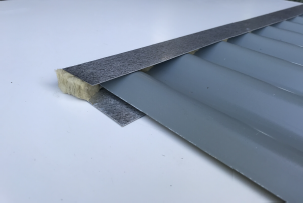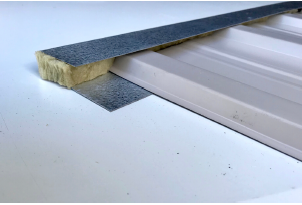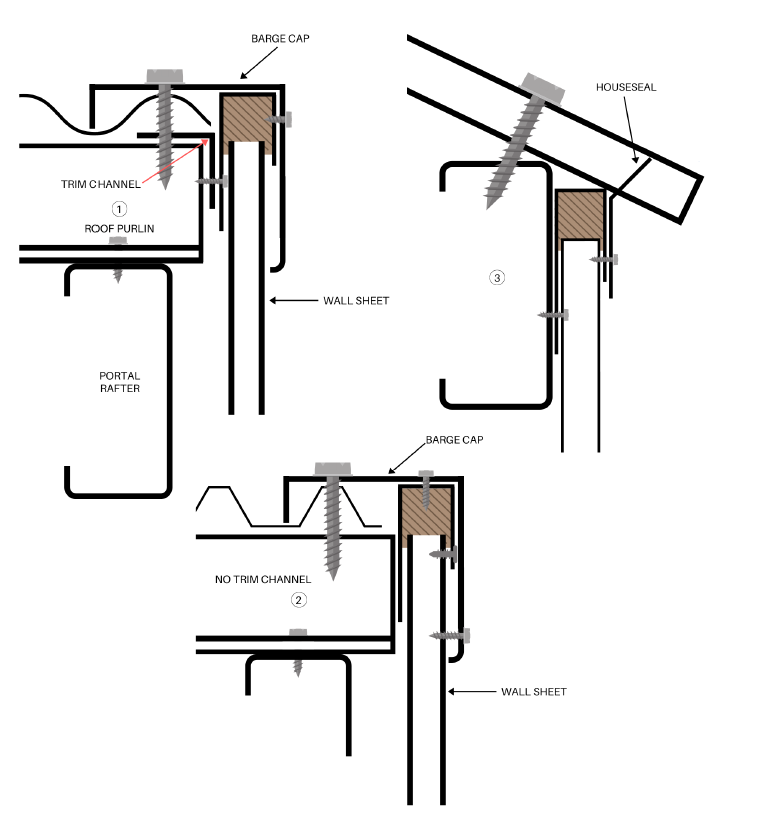 Cut wall sheet approximately 10mm shorter than the top of the roof sheet profile, then install the Barge B.A.L Flashing over cut ends of wall sheet and push down to be level with the top of the roof sheet profiles, compressing the rockwool insert. Can cater for approximately 20mm of variances.
Where trim channels exist (1) tek Barge B.A.L Flashing level with top of roof profile, where no trim channel exists (2) tek to Barge cap after teking to wall sheet. Can also be used in conjunction with Houseseal on sidewalls (3). Made to suit all high + low profile sheets.
B.A.L For buildings that have to meet the Australian Standard Bushfire Attack Level regulations, it is the responsibility of the installer to be aware of these requirements and to identify and close any gaps that exceed 3mm.
Minimum order 6 x 2.4 lengths 14.4m then add 2.4 lengths to suit Nominate maker and wall sheet name when ordering
All CAMPBELL products carry IP protection in the form of Patent and/or Registered Design and/or Trade Mark.